Bespoke Jewellery
We know what it's like to be in love with an idea and to want to create that special piece of jewellery that you can cherish forever.

Moments bespoke creations takes you on a journey to create a piece that is uniquely beautiful and full of sentiment. From concept to creation you have the option to be involved at each milestone in the creation of your special jewels.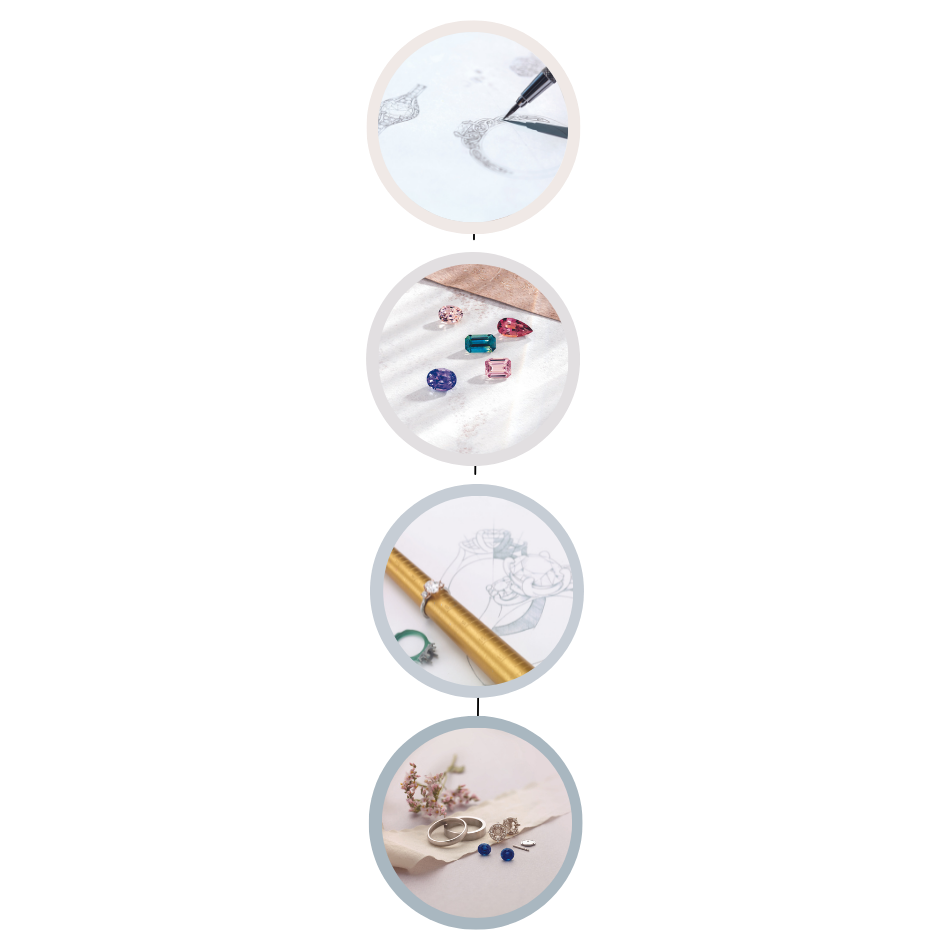 The Process
Design Selection
After an initial consultation to get to know a little more about you and what you're looking for, we will give you exclusive access to our design portal where you will see a wide range of gemstones and entirely customisable settings. Feel free to choose as many as you like and submit these to us for customisation through our portal. Alternatively we can sketch a design for you.
Stone Sourcing
While we are collaborating on your setting, we will start to source the perfect stone to be used in your setting.
Design Review & Quotation
Now it's time for your first peek at your jewels! You will receive a computer generated design file for review, we'd like you to review this carefully and we can make any changes to ensure it's perfect.
Production
When you're as excited as me about the design, I'll start bringing your design together into your finished piece. You'll normally received your finished treasure within 4-6 weeks.
Our past designs
Some inspiration and examples of our work. For more examples please visit our Instagram page.